Chronological List of Biden's Corruption as Vice President
President Trump is under attack. The Left is trying to impeach Trump, but the real story is Biden's corruption during his tenure as Vice President of the United States. 
Here is a chronological list, with news articles attached in the pictures, detailing Biden's corruption involving China and Ukraine.
2009:
Hunter Biden and Chris Heinz (stepson of John Kerry) started an international investment firm called Rosemont Capital.
2013:
Rosemont secures $1.5 Billion Dollars from China, shortly after Biden and Kerry's negotiations on the South China Sea Dispute.
2014: Hunter Biden is discharged from the US Navy due to cocaine addiction.
Hunter divorces his wife after numerous affairs, and begins dating his recently deceased brother's widow. A few months later, Hunter marries a woman he met eight days before.
Biden meets with Devon Archer in the White House. Shortly after, Archer joins the board of Burisma, a Ukrainian gas company.
Hunter gets paid $50,000 a month by Burisma, despite not speaking Ukrainian or ever working in the energy sector.
Burisma pays $3.4 million dollars to Rosemont.
2016: Ukrainian Prosecutor Shokin begins corruption probe into Burisma.
Joe Biden demands to have prosecutor fired, or he will cancel $1 Billion Dollars in aid to Ukraine.
2019: On April 20, Hunter and Burisma part ways. 5 days later, Joe announces his campaign for President of the U.S.
Joe Biden claims to have never discussed Hunter's Ukrainian business deals, but this story seems to indicate otherwise.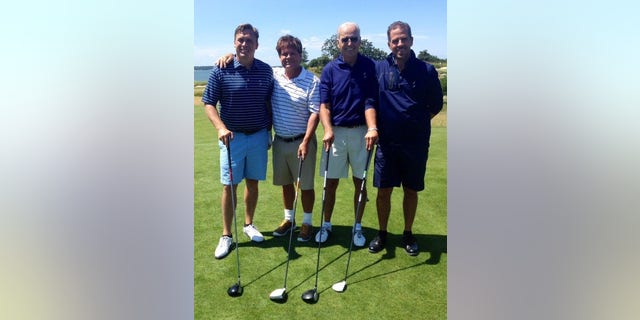 ____________________________________________
Get these awesome shirts to troll Biden supporters and raise awareness of Biden's corruption!